QYF14-20 Pneumatic Sand Sewage Pump
Pneumatic sewerage pump QYF20-20 Pneumatic Pump QYF14-20 Sand Pump Sand Sewage Pump
QYF20-20 Pneumatic Pump series intelligent mine pneumatic desilting sewage pump efficiency, is my company independent innovation, independent research and development, with independent intellectual property rights of drainage equipment series, product technology at the international leading level.
QYF series pneumatic desilting mine sewage pump powered by compressed air, Air Cannon ,suitable for methane coal dust explosion hazard of coal mine underground mining face roadway, bottom hole water nest, and sewage pit (well), such as water sump drainage drainage operation. Coal Feeder QYF20-20 Pneumatic Pump QYF14-20 Sand Pump Sand Sewage Pump
We developed QYF series pneumatic desilting mine sewage pump has realized the coal mine water warehouse of coal slime and water mixture good efficient processing, thoroughly remove the artificial dig water storehouse of heavy labor, at the same time, reduced the number of newly built underground water warehouse, not only improve the comprehensive economic benefits of the mine water CangQing dig, and implement the environment management and protection, save time and effort, has extensive practicability.Sand Sewage Pump. QYF20-20 Pneumatic Pump QYF14-20 Sand Pump Sand Sewage Pump
The technical characteristics of QYF series mining pneumatic dredging pump
1. This series of dredging pump is advanced in structure, convenient in movement and stable in work. QYF14-20 Sand PumpThe working cycle is controlled by pneumatic timer, and the pump body has no moving parts.
Can adjust the timer according to the experience to improve the pumping efficiency. QYF20-20 Pneumatic Pump QYF14-20 Sand Pump Sand Sewage Pump
2. The control system adopts the advanced air control valve to control and switch the actuator,electrical pump and the safety performance is high and the action is sensitive and reliable.
The structure and working principle of QYF series mining pneumatic dredging pump
The main components of QYF series are main parts, control system and vacuum suction components.
1. Main body part: consists of pump body, feed pipe and discharge pipe, and its work is to absorb material and discharge.Gas Detector
2, control system, control system mainly using pneumatic directional control valve, shuttle valve, ball valve, and time is the combination of logical reversing valve body, realizes the control of the actuator and switch, reaches the unit work orderly transformation of absorb and layout. QYF20-20 Pneumatic Pump QYF14-20 Sand Pump Sand Sewage Pump
3. Vacuum suction component: it is designed according to the principle of venturi effect, including air supply, vent and vacuum.
When the supply of gas supply pressure is higher than a certain value, the injection of supersonic jet nozzle, due to the viscosity of the gas, high-speed jet gas entrainment go negative pressure cavity, this cavity to form high vacuum degree.
The performance of the vacuum generator is related to the minimum diameter of the nozzle, the shape of the contraction and diffusion tube, the diameter of the nozzle and its relative position and the pressure of the gas source.
The vacuum suction component can be connected with the feed through the pump body, and the suction and discharge process of the unit can be completed when the control system is switched to control the cylinder
Owing to the ethical business dealings and client-centric business policies of our Mentor,we have worked really hard to get organization emerged as the topmost business firms and have also gained a strong presence in the markets. our excellent industry experience and futuristic vision have enabled us to compete with the other well reputed companies in the same domain.,we also can supply all kinds of mining pump,like Pneumatic Diaphragm Pump, electrical pump ,sewage pump ,sand pump ,electircal machinery ,Mine Car Arrester ,Hoop Directing Device ,Agriculture Machinery
We are blessed with a hard working and knowledgeable team of professional, we have been able to provide a wide range of our and to maintain the entire business process easily, we have divided our team into several sections like engineers, quality experts, technicians, packaging and administrative personnel, R and D personnel and sales & marketing executives. Our team of experts works in close-coordination with our clients to meet their exact needs and furnish them as per the same.
We also fabricate our products using the best quality factor inputs and by utilizing cutting edge technologies that assist us in making a range of unmatched quality and durability. Apart from these, the other factors that gave us a competitive edge over other organizations includes quality range of industrial products, presence of well-qualified and experienced professionals, efficient and timely services, prompt and safe delivery of the products, wide distribution network, low maintenance costs, etc.
main parameter QYF20-20 Pneumatic Pump QYF14-20 Sand Pump Sand Sewage Pump
modle

capacity

m³/h

Head

m

consumption

m³/min

Working pressure

MPa

Size

mm

QYF25-15

25

15

10.5

0.55

1830×885×965

QYF20-20

20

20

9.5

0.55

1830×834×915

QYF17-20

17

20

7.5

0.55

1830×782×890

QYF14-20

14

20

5.5

0.55

1830×782×890

QYF10-20

10

20

5.0

0.55

1830×782×890
details of the picture

QYF20-20 Pneumatic Pump

QYF14-20 Sand Pump

Sand Sewage Pump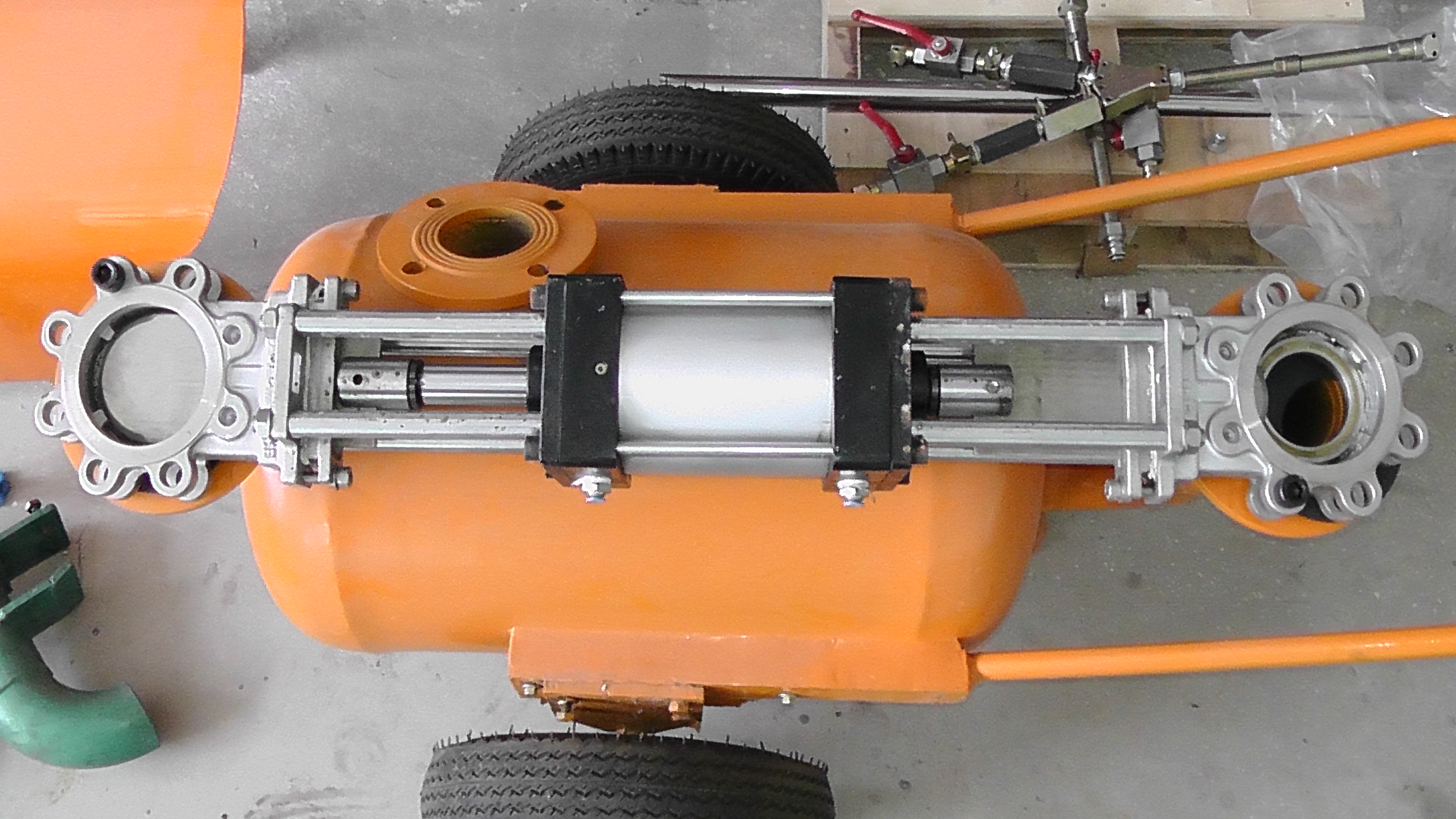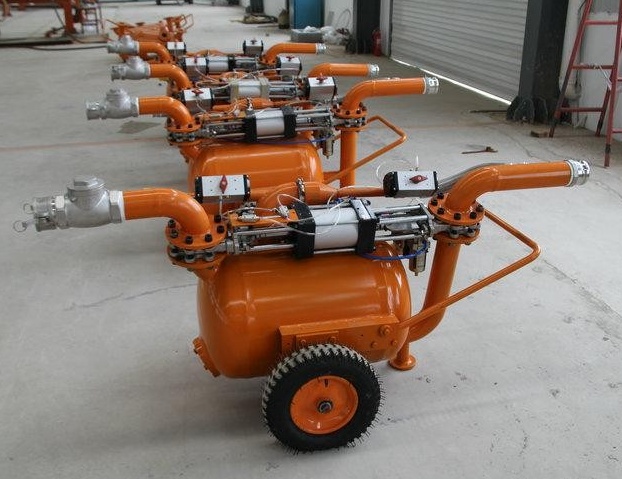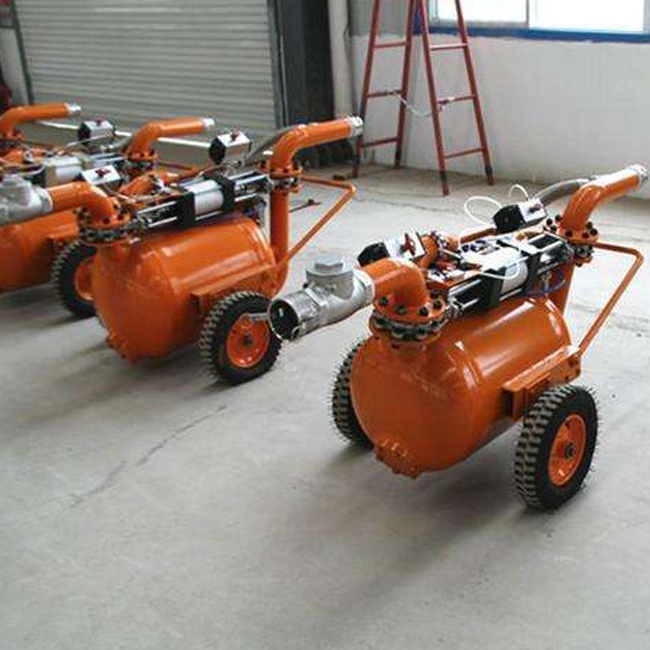 Dongda Group has 10 series, more than 70 products. Including mines lifting equipment, transport equipment, communication signal equipment, personal-protective equipment, ventilation equipment, mining cleaning equipment, supporting equipment, drilling machines and accessories, mining pump, electrical equipment, lighting equipment ,Rock Drilling Equipment and other products.air cannon
Now ,hundreds kinds of products have been exported to more than 60 Countries and regions. Such as USA, Australia, Russia, Canada, Middle East, Africa etc
Looking for ideal QYF20-20 Pneumatic Pump Manufacturer & supplier ? We have a wide selection at great prices to help you get creative. All the QYF14-20 Sand Pump are quality guaranteed. We are China Origin Factory of Sand Sewage Pump. If you have any question, please feel free to contact us.
Product Categories : Mine Pneumatic Pump > Pneumatic Sewage Pump