Portable Pump Hydraulic Pressure Simple&convenient
Summarize
Portable Pump Hydraulic Pressure Simple&convenient as a simple and convenient Hydraulic Power source, Hydraulic Pump Simple&convenient is widely used in ship industry, coal mining machinery, petrochemical industry, metallurgy, electric power and heavy machinery.And with its small size, light weight, easy to carry, strong security and other advantages are accepted by the majority of users.
Portable Pump Hydraulic Pressure, working pressure is 100~300MPa;Pressure relief valve is set inside the pump. In order to prevent pressure overload, safety release valve is also set inside the pump.Second level flow design, the displacement of first level low pressure is 33CC, and the displacement of second level high pressure is 1.6cc.Under constant power condition, low pressure and large flow oil supply, high pressure and small flow oil supply, saving time and improving efficiency.The external size is 585*120*170mm, and the total weight with oil is about 11Kg.It is proved that this kind of pump is convenient and flexible, low labor intensity and durable, and is an ideal ultra-high pressure hydraulic power source.
The principle of Portable Pump Simple&convenient
The function of Hydraulic Pump Simple&convenient is to convert the mechanical energy of power machine (such as motor and internal combustion engine) into the pressure energy of liquid.
Working principle: the CAM is driven by an electric motor.When the CAM pushes the plunger upward, the sealing volume formed by the plunger and the cylinder body decreases, and the oil is pushed out of the sealing volume through the one-way valve to the desired place.When the CAM rotates to the lower part of the curve, the spring forces the plunger down to a certain degree of vacuum, and the oil in the tank enters the sealing volume under the action of atmospheric pressure.The CAM keeps the plunger up and down, the sealing volume decreases and increases periodically, and the pump keeps absorbing and discharging oil.
Range of application
Power, railway, rescue and construction industries operate in the field site, providing power for construction machines and tools such as cutting knives, hydraulic tongs and punching machines.
Pipe fittings, hoses, valves, pressure vessels, cylinders, etc. provide static and blasting tests
Static and dynamic testing of aerospace accessories after maintenance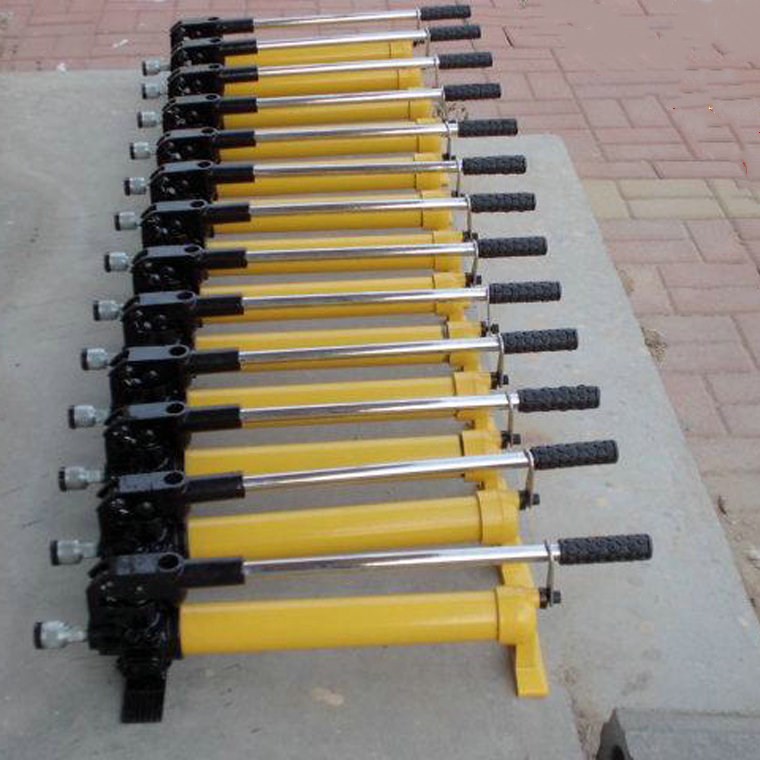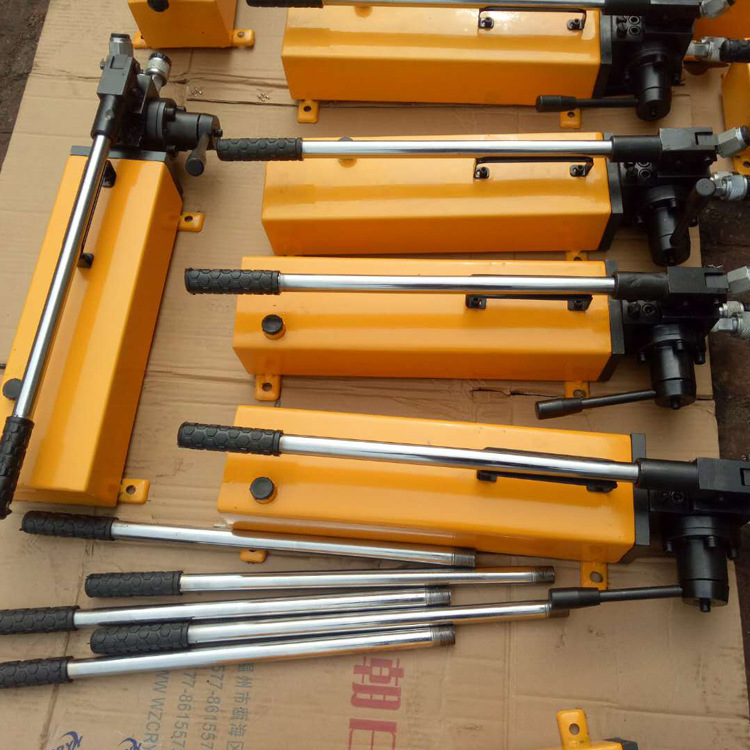 Application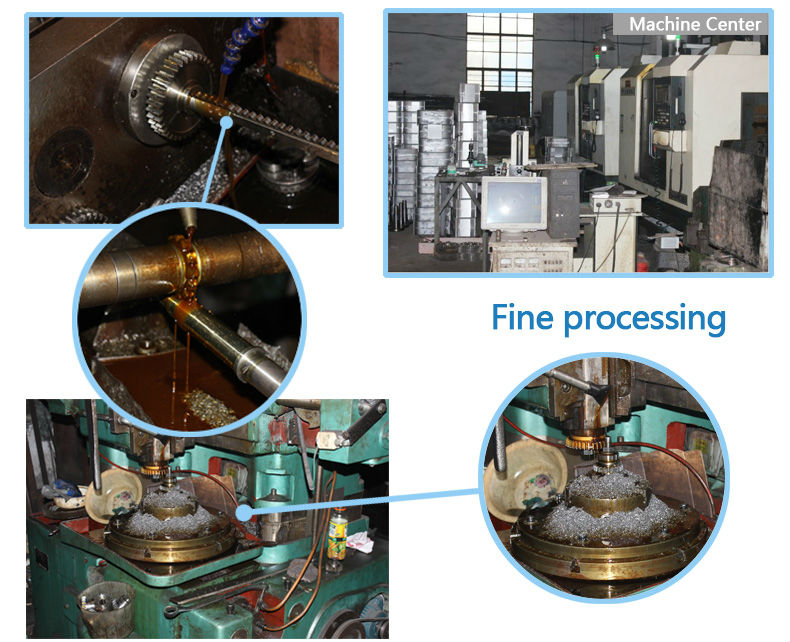 Product features of Portable Pump Hydraulic Pressure:

(1) the whole machine is light, small in size and easy to handle;

(2) the unique mixing parts of this equipment can make the mixing of the sealing agent extremely uniform and give play to the larger effect of the sealing agent, so as to improve the sealing effect of high efficiency;

(3) to be able to convey to the depths of the drill hole sealing agent, I can also be combined with the company to provide the hole sealing solution, on-demand plugging drilling in any section, to avoid the coal fracture area, save the hole sealing agent, improve the quality of hole sealing;

(4) no need of electricity or gas drive, manual operation is adopted, no noise is generated when working, and it is safe and reliable;

(5) simple structure, easy operation, convenient component adjustment, assembly and disassembly, easy maintenance;

(6) it can be applied to various viscous fluid media, and the slurry ratio can be adjusted.



Dongda Group has 10 series, more than 70 products. Including mines lifting equipment, transport equipment, communication signal equipment, personal-protective equipment, ventilation equipment, mining cleaning equipment, supporting equipment, drilling machines and accessories, mining pump, electrical equipment, lighting equipment ,Rock Drilling Equipment and other products.

Our factory have 10 series type include more than 40 differently products

Mainly products: Coal Feeder , Mine Pneumatic Pump , Wear Resistant Steel Plate, Mine Car , Production Rescuer Equipment, Pneumatic Mine Car Arrested Stopper, Air Cannon , Rolling Cage Equipment, Coal Mining Prompt Transportation, Electrical Machinery, Agriculture Machinery etc.



Looking for ideal Portable Pump Hydraulic Pressure Manufacturer & supplier ? We have a wide selection at great prices to help you get creative. All the Portable Pump Simple&convenient are quality guaranteed. We are China Origin Factory of Hydraulic Pump Simple&convenient. If you have any question, please feel free to contact us.
Product Categories : Manual Hydraulic Pump